How to add Chromecast extension onto your Chrome browser. By adding the Chromecast extension, you can stream from many websites such as ESPN, FOX, CBS, Netflix, Pandora, and even movie files straight from your PC. This is great for people who does not want to install individual apps onto your tablet or smartphone in order to stream content. In my personal experience, I found that casting from Google Chrome website seems to be more stable and reliable. Besides, I'm usually on my PC when I am working on a project so it is convenient to be able to stream right from where I am working!
First, make sure your PC has WiFi enabled and is connected to the same network as your Chromecast.
Launch Google Chrome browser. If you do not have Google Chrome browser, you can install it from here.
Once you launch Chrome browser, click the three horizontal bars just right of the url bar at the top.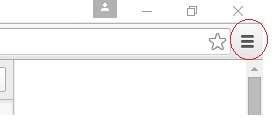 4. Next, click 'Settings' and you will see the below options.
5. Select 'Extensions' from the menu on the left.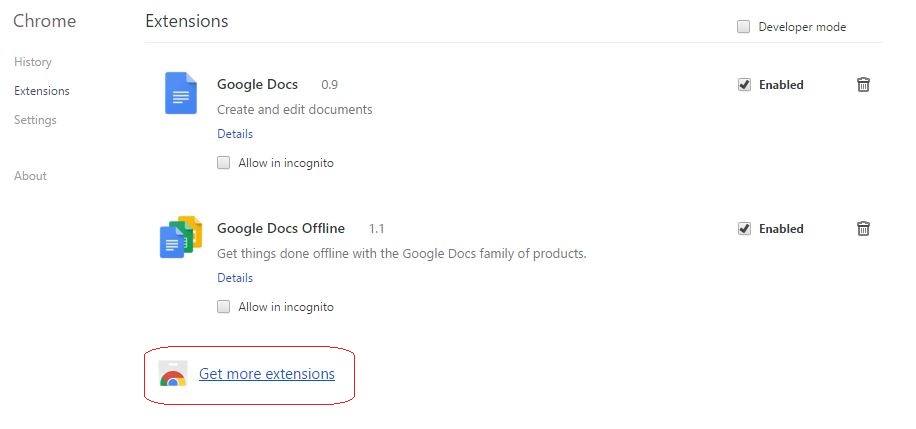 6. From the Chrome Web Store, search 'chromecast'. Select 'Google Cast' offered by google.com. Do not install any other Chrome or casting extension or app other than from Google unless you trust the source.


7. Click 'add to chrome'. The below pop up will appear. Go ahead and select 'add extension'.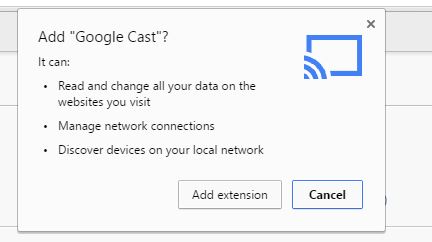 8. You will see a banner pop up saying Google Cast – Chromecast extension has been installed. Click onto the cast icon on your chrome browser and you will see a request to 'Help Improve Cast'. It is enabled by default, uncheck it to disable this feature unless you are want to be a willing contributor.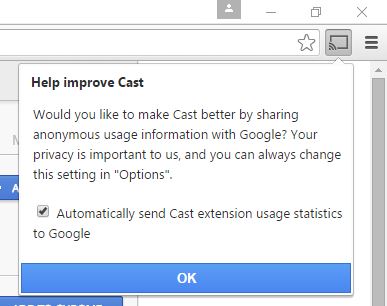 9. If you click on the cast icon, you will be able to select your Chromecast that is on the same WiFi network.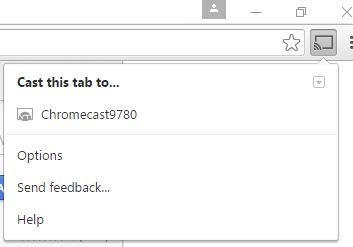 10. Once you cast, you have options to mute volume, change quality of video, or to stop casting. Changing the video quality is useful if your Internet connection is not so great and you want to downgrade the streaming quality to prevent streaming issues.