Google recently announced that it has renamed the Chromecast to simply Google Cast and this came into effect in the app store earlier in the month. When we hear the term, "Chromecast", we immediately think of perhaps the first generation video streaming HDMI dongle which turned out to become a huge hit. With the introduction of 2nd generation Chromecast, Chromecast audio and Cast enabled devices from companies such as Sony, LG, Bang and Oulfson, Sonos, and more, it makes sense to recast the technology to simply Google Cast.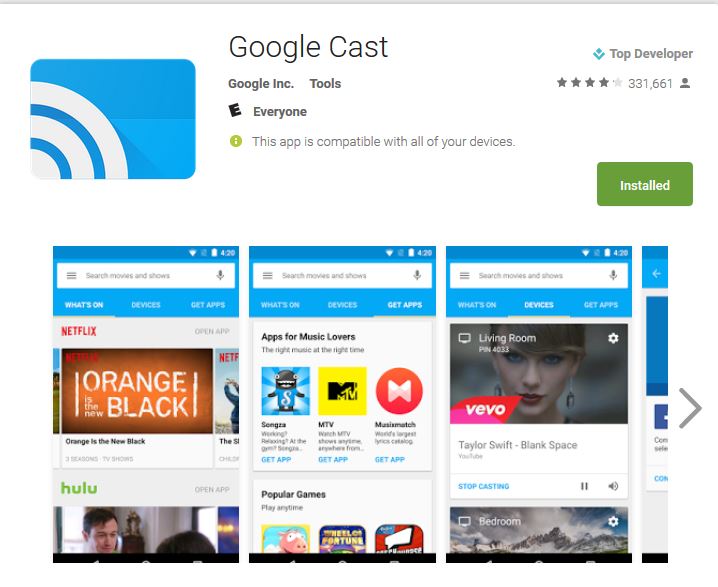 Some noticeable changes.
You will no longer find the Chromecast app in the Google Play or Apple App store. Instead, it is simply Google Cast. Once installed, you will see noticeable differences. The app now has 3 tabs: What's On, Devices, Get Apps.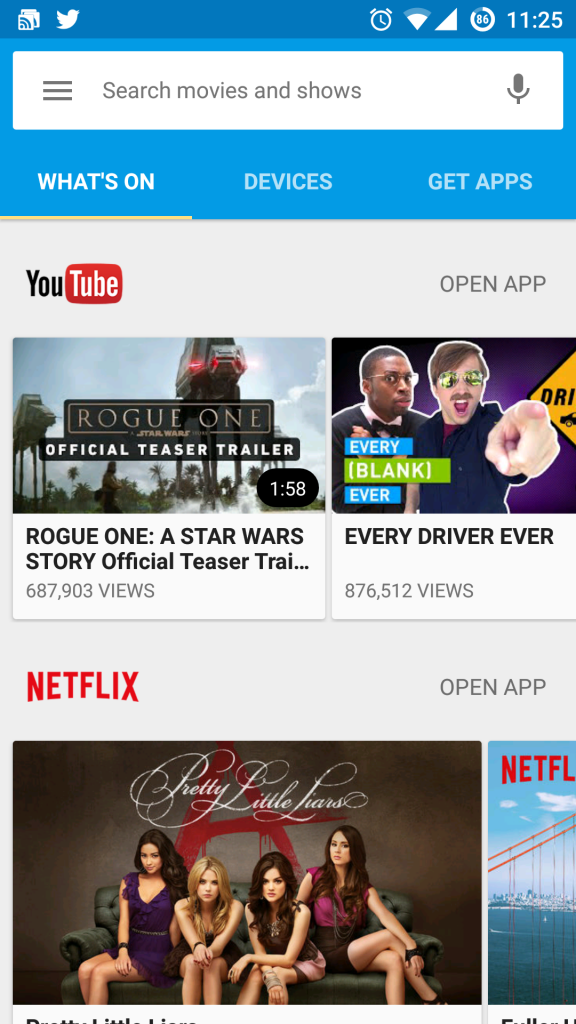 What's On will introduce to you content which is trending or recently released. Today's feature is the new Star Wars Rogue One Trailer which was announced this morning on Youtube. Right below, it gives me suggestions from Netflix and then WatchESPN and so forth. All apps which support Google Cast on my device.
Under Devices, it will show all the Cast enabled devices you have set up or used.
In the Get Apps tab, the Google Cast App will suggest other Cast enabled apps you can download. It will also suggest games which are Cast compatible.
This is likely the beginning of Google Cast and this lucrative market of streaming and on demand media.