If you recently noticed that you can no longer connect your Chromecast to your Android phone's hotspot, you are not alone. Google pushed an update (11.0.55) to Google Play Services where you can no longer connect to Android's hotspot. A member of the Chromecast team on productforum.google.com responded. See below: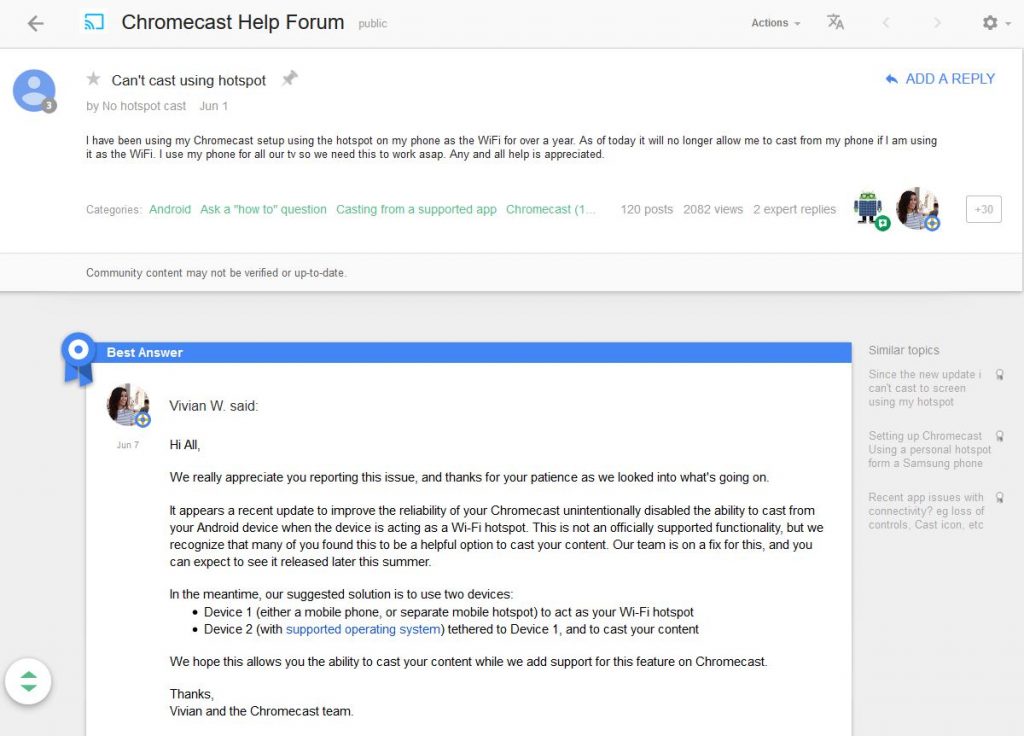 In summary, Google disabled this ability to improve the reliability of Chromecast as it was never an official functionality. The fix is to use a separate device to function as an Wi-Fi hotspot or tether another device to cast your content.
This is a real bummer especially for those who use their Android phone as their sole source of Internet provider. With the increase in popularity of cord cutters, many are turning to true unlimited hotspots for their home or places like RV or boats. We are not sure when Google plans on lifting up this restriction.
As a workaround, you can try to uninstall google play service and update an older version of google play service apk. Make sure you uncheck auto update app in the Google Play Store app and turn off in settings, accounts, your google account, 'sync app data'.