(Disclosure, I may receive a small referral fee when you make a purchase through links on this post.)
If you start getting a blinking red or amber LED light on your Chromecast, you are not alone. Google released 1.20.66189 Chromecast firmware on July 18 and may have released a bug. Google is aware of the issue and is working towards a fix for the next update. There is no issue as long as you can still cast. There is no fix for the time being. Otherwise, this update fixes the audio resampling at 48khz issue. It also has some general updates and bug fixes.
To see if your Chromecast has the latest firmware, do the following:
Open Google Chrome browser
Click the Chromecast extension icon to display menu
Click 'Options'
Click 'Manage Cast Devices'
Click on the settings icon on your Cast device
You will be able to see your firmware version, country code, mac address, and IP address.
You can also remotely reboot Chromecast, perform factory reset, and look at other license information.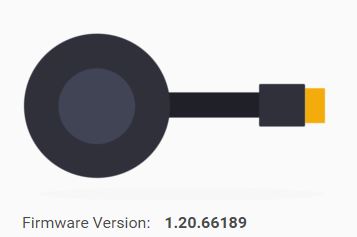 Comments
comments