(Disclosure, I may receive a small referral fee when you make a purchase through links on this post.)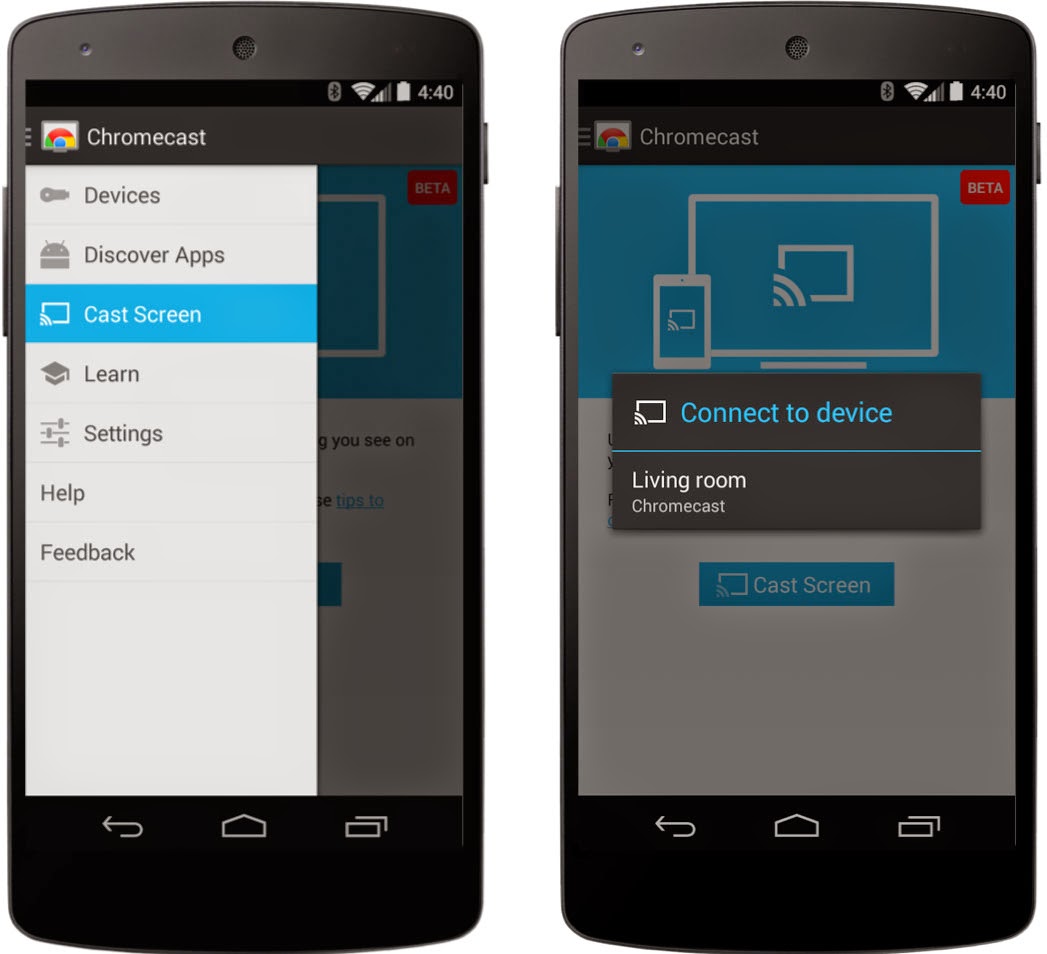 This is the moment a lot of people have been waiting for. A native way to cast a mirror image of your Android device will soon be available. Google announced at I/O this year that they will be releasing an update to Chromecast where it will have a feature to mirror your exact image on your Android device. This will allow you to show people what is on your screen from Maps, GMail, Instagram, eBay, Flipboard, well.. basically everything!
This directly competes with AirPlay function and eliminates Apple TV's advantage. I just checked my Chromecast app which is running v1.7.4 and the 'Cast Screen' option is not available yet. You can check yours by going to the navigation drawer of the Chromecast app.
Google Cast Screen Mirroring Feature Comes To Chromecast.
Comments
comments