(Disclosure, I may receive a small referral fee when you make a purchase through links on this post.)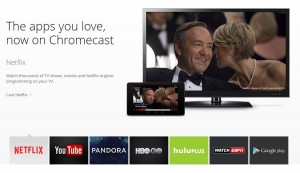 Our iOS user friend's rejoice! Google has added Chromecast support for Chrome app on iOS! This means that Apple iPhone and iPad users may now stream videos via Chrome browser and cast it to their screen. In other words, iPhone and iPad users are no longer limited to apps which have Chromecast support. They can cast content where Chromecast support is enabled on their website.
You can check Google's directory of Chromecast ready apps and see if you can find something. There is also a way to check what is supported on iOS. Give it a try!
http://www.google.com/intl/en_us/chrome/devices/chromecast/apps.html
Comments
comments