(Disclosure, I may receive a small referral fee when you make a purchase through links on this post.)
Google finally released their latest Google Chromecast with Google TV. Unlike previous generation Chromecasts, this Chromecast is integrated with the Google TV GUI (graphic user interface). The Google TV GUI is used in many smart TV's as well as Android TV boxes. It is a easy way to manage streaming subscriptions such as Netflix, Amazon Prime TV, Hulu, HBO, Youtube, Disney+, ESPN, and more.
The timing worked out perfectly as I was just testing Youtube TV as an alternative to my cable TV which I was getting tired of. Our cable TV provider was stuck in 1080i and could not record more than 2 shows at a time of which one had to be what you were watching! Price kept creeping up and the only reason why we stayed with them was the live sports package for the local professional teams such as Lakers and Dodgers.
Going with Youtube TV saved me about $20/month and had much more features such as unlimited* recording and much better fluid integration with my other streaming accounts such as Netflix, Amazon Prime, HBOMAX, Disneyplus, and Youtube. Previously, I would had to launch individual apps using my TV, which is a good 5 years old or cast from my phone. Both not very good user experiences.
Hardware
I normally like black everything but as they didn't offer black, I opted for Snow. Other available colors include Sunrise and Sky.
---
First thing that caught my attention is the remote. Previous Chromecast relied on another device, such as a phone or your PC from a Chrome browser, to initiate the cast of the content to your TV. This required me to step away to my PC or find my phone to initiate the Chromecast. Then you had to go back to your device to pause, rewind or change to another content. Not a great experience. With the remote, you can control your Chromecast with Google TV interface to navigate across.
The remote has a circular 4 direction navigation control key at the top with a clicker to confirm or enter, 8 buttons in the front and volume buttons on the left. The 8 buttons, listing them from left to right, top to bottom, are back, Google Assist, home, mute, Youtube, Netflix, power and source.
---
The latest generation Chromecast comes with an AC USB-C adapter, USB-C cable, 2 AA batteries, Chromecast HDMI dongle, remote and a quick start guide. Note! Whereas previous generation Chromecast was able to be powered by the USB port on your TV, this setup will NOT work for this Chromecast. You must power it using your AC adapter.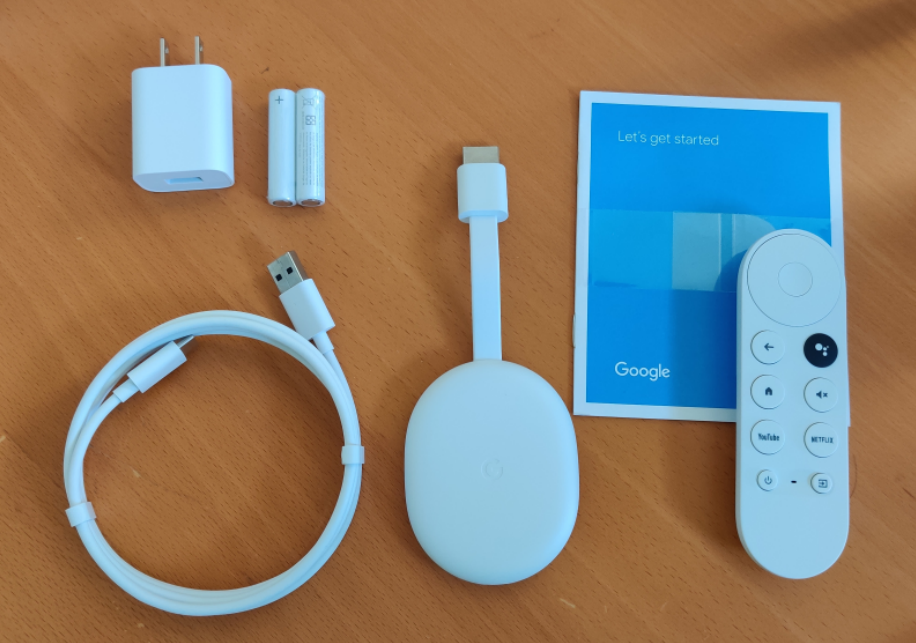 Google TV Interface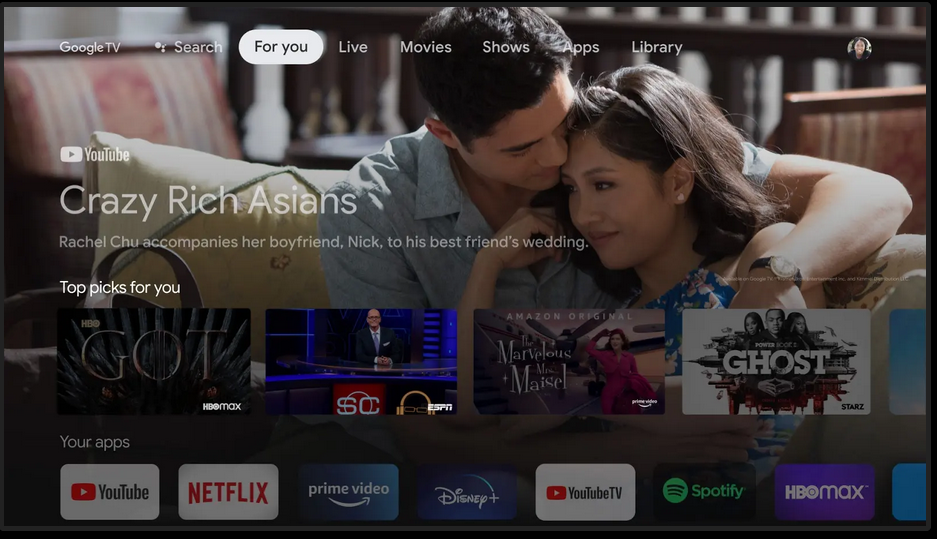 The Google TV interface is intuitive for the most part and easy to use. You can sign in on various TV streaming services such as YouTube, Netflix, Amazon Prime video, Disney+, HBO Max, and more. Using Google Assist, you can search across all of your services.
At the top of the menu, you can search, 'For You' or recommended things to watch, Live, Movies, Shows, Apps and Library. You can record a large number of shows and series and it will be available in the library I do know after a while it gets deleted but so far it's been recording multiple shows without any limits.
Negatives
As great as the latest Chromecast and Google TV is, one negative thing that I have encountered is if I record a show, say a movie, and I go to my library later to watch it, you cannot skip the commercials. Google TV will inject their own ads and 'force' you to watch the ads. I have an issue with this as I paid for my hardware AND pay to subscribe to the service.
Comments
comments