(Disclosure, I may receive a small referral fee when you make a purchase through links on this post.)

Overview
In a bit of a surprise to techies, Google announced their new line of Pixel phones – 3a and 3a XL at Google i/o on May 7th. On the surface, the phones have the same great features that made Pixel 3 series great. Bare Android OS, great battery life, fast charging and most importantly, the camera as well as the great software package. But probably what stands out the most is that the Pixel 3a starts at $399 which is a full 50% off of Pixel 3! Also, a surprise to many, they included a 35mm headphone jack which is missing in Pixel 3 to accommodate wireless charging.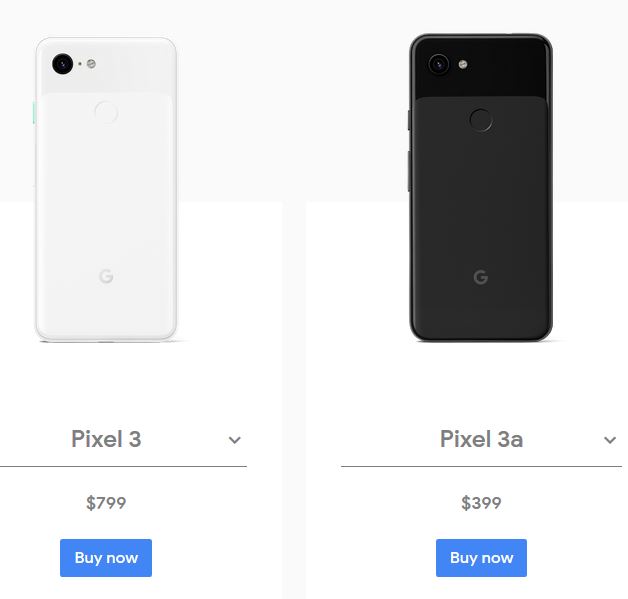 This pricing is reminiscent of the inaugural Google's Nexus line particularly Nexus 5 which launched Oct 2013 for $349. It boasted features and specs that rivaled the flagship phones at the time with great prices.
The Pixel 3a starts at $399 and the 3a XL starts at $479. There are currently several trade in deals available up to $400 back. To cut costs, there are only two variants available, the 3a and 3a XL. There are no options for storage or ram. There are three colors available – Just Black, Purple-lish, and Clearly White.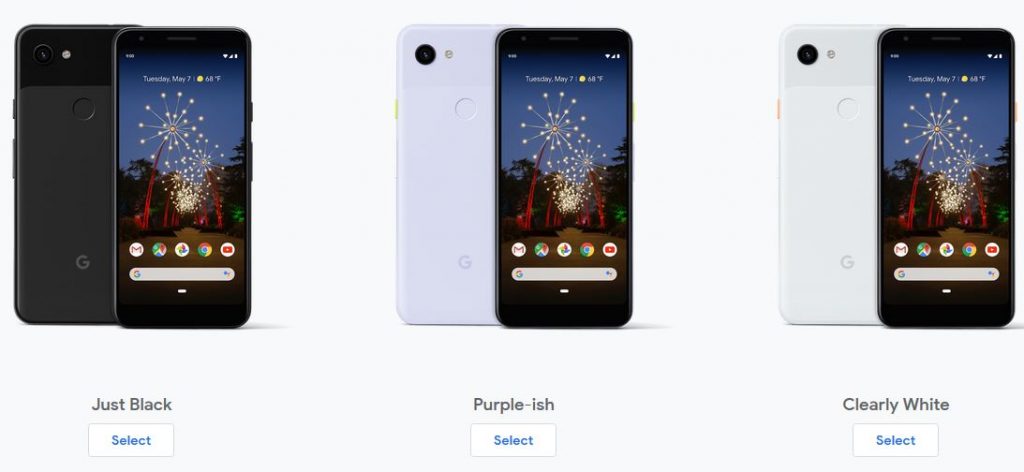 What's missing?
Here are the main differences when comparing the Pixel 3 from the Pixel 3a.
Pixel 3
Display
FDH+ flexible OLED at 443 ppi with HDR support

Battery
2915 mAh
Fast wireless charging
Design
Soft touch glass back
Active Edge
Water Resistant
Memory & Storage
4GB RAM
Up to 128 GB storage plus unlimited storage at original quality with Google Photos

Processors

Qualcomm Snapdragon 845 with Octa-Core
Pixel Visual Core
Titan M security module
Audio

Dual, front firing stero speakers
USB C audio
Pixel 3a
Display
FHD+ OLED at 441 ppi
Battery

3000 mAh
Fast charging
Design
Polycarbonate unibody
Active Edge

Memory & Storage

4GB RAM
64GB storage plus unlimited storage for photos and videos at high quality with Google Photos

Processors
Qualcomm Snapdragon 670 with Octa-Core

Titan M security module
Audio

Dual stereo speakers
USB C audio
3.5mm audio jack
As stated earlier, the camera hardware is the same and the software photo package is virtually the same.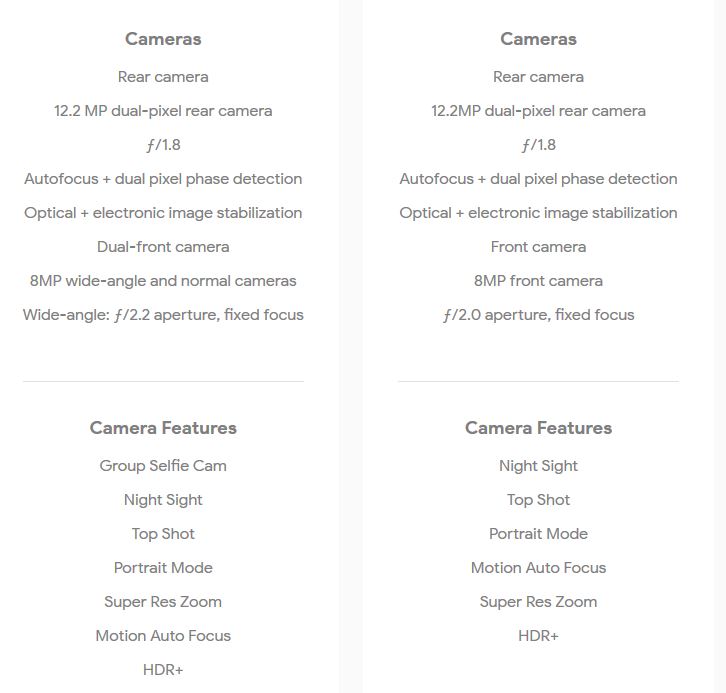 In a time where many tech blogs and reviewers claim they prefer the photos Pixel camera takes in comparison to iPhones, $399 is hard to beat.
Finally, both will come with Android Pie OS pre-installed of which Google is guaranteeing 3 years of software and security support.
Comments
comments