Sony has done an amazing job in trying to set the trend in terms of gaming devices and media. When Playstation 3 was launched, they included a Blueray player which helped them nudge people towards their gaming console over the likes of XBox or WiiU. Last year, Sony announced the launch of Playstation Vue. Playstation Vue is a live streaming service which enabled you to watch some of the major live networks such as CNN, TNT,AMC, Bravo, BET, CNBC, Food network, ESPN, Disney, HGTV, and more. It is broken down into 3 tiers – Access, Core, and Elite.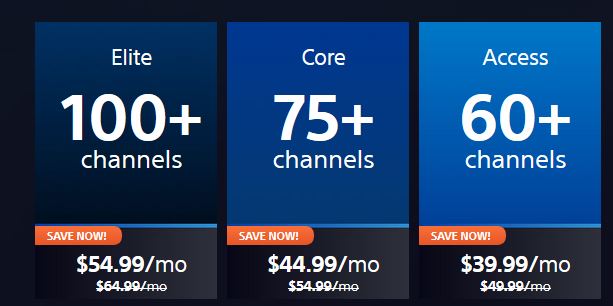 Playstation Vue Access: Provides over 60 channels at $39.99/month.

Playstation Core: Provides over 75 channels at $44.99/month.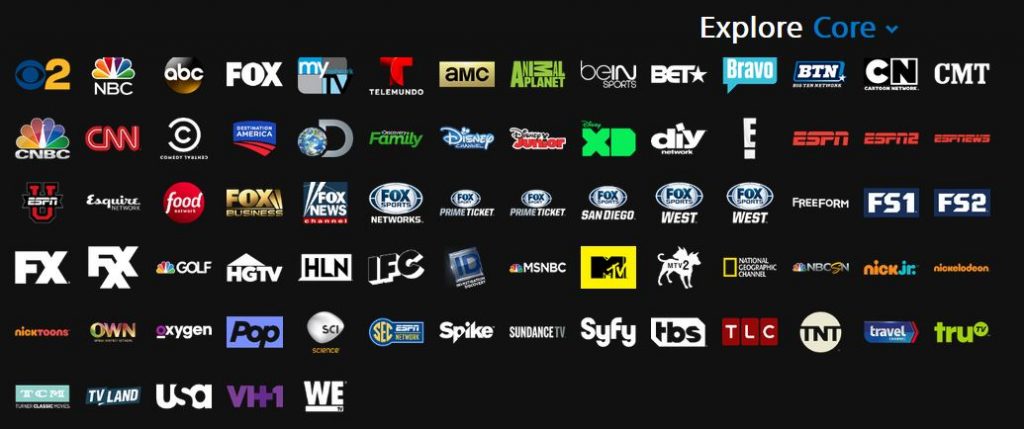 Playstation Elite: Provides over 100 channels at $54.99/month.
+channels from Access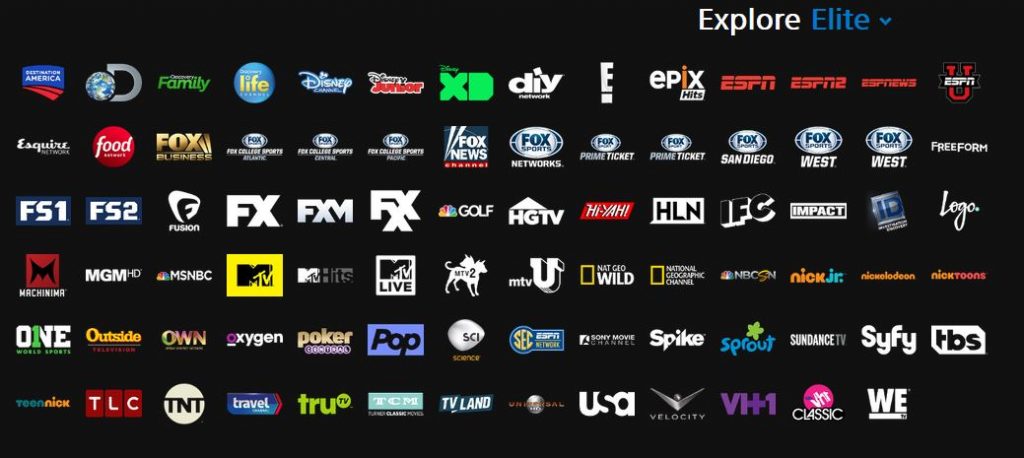 It is great for cable cutters who still want to watch some paid for cable / satellite networks. However, at this price point, some may wonder if it is better to simply keep cable. It seems this has much more
You can try any network free for 7 days. But as you are required to login to your Playstation Network account, you will be billed if you forget to cancel your trial subscription.
You can use PlayStation Vue over PS4, PS3, Amazon Fire TV, TV Stick, Chromecast, and iPad, or iPhone.
Right now they offer ala carte for Showtime ($13.99/mont or $11.49/month for plus members), Fox Soccer Plus for ($14.99/month or $12.99/month for plus members). and the game play streaming channel – Machinima ($3.99/month or $1.99/month for plus members). Note, HBO is not available so if you watch Game of Thrones, it is best you stay with Hulu.
Some good things about Playstation Vue. You can record or save shows up to 28 days which is similar to a DVR function.
A lot of people are asking if 4K or UHD content is available. The answer is no. Playstation Vue only offers up to 'HD' which in their definition is 720p. Boo.