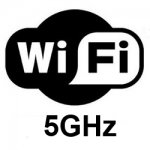 Many users are having issues connecting their Chromecast 2 to their 5ghz WiFi network. One of the major selling point for the next generation Chromecast is that it supports both 2.4 and 5GHz. If you mix up the two during setup or streaming, you will not be able to connect. Google has several recommendations. First, make sure you are on the same network from the device you are using to setup through the Chromecast App. This is essential if you want to setup your Chromecast through 5GHz but say you are using a device that can only support 2.4Ghz.
Next, make sure your router's WiFi setting is set to mixed mode. Do not set to exclusively to a single band.
If you are still having issues, make sure your WiFi network name does not have any special characters in it. There have been reports that Chromecast doesn't work well with special characters.
If you are running DD-WRT, make sure you are updated to the latest firmware and reboot the router. If you are still having issues, leave a comment!